7 Times Your Electronic Component Supply Chain Issues Demand Change
by Simcona on Mar 31, 2023 2:50:35 PM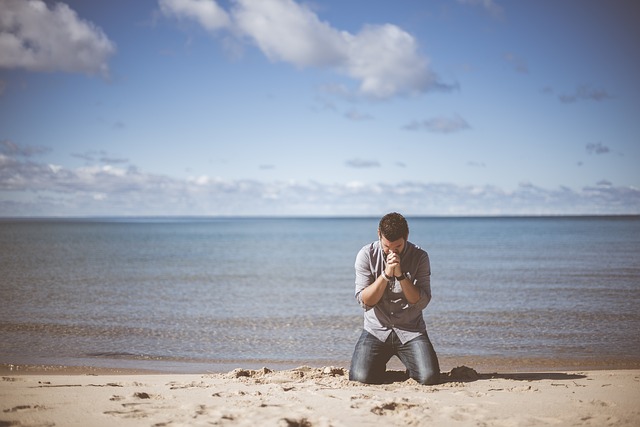 Has your supply chain changed with the times, or is it getting a little rusty?
Since 2020, many manufacturers have eyed their inventory system with distrust, wondering when and where the next snag will happen. We're not mind-readers, but chances are the internal dialogue looks like this: "Of my many electronic component supply chain issues, which straw will break my camel's back?"
With more competition than ever for critical components, it's time to act – or be left waiting at the shore. See if you're facing any of these seven signs a logistics rebuild is necessary, then glimpse into your future if you do undertake an overhaul:


7 Signs Your Electronic Component Supply Chain Issues Aren't Going Away
Any decisions a manufacturer makes to its network tends to be considered and deliberate. Even small changes can have ripple effects on production speed and cost.
What might lead to a purchasing team restructuring its internal sourcing system, hiring a distribution partner, or swapping its current partner?


1. Lead Times
Electronic component shortages are stretching into 2023 and beyond because of COVID, political strife, and sourcing competition from consumer and smart electronics. Industrial manufacturers' cable orders are currently 8 months behind, while other supplies are in even worse shape.
If this is your #1 reason for seeking distributor help (and for many OEMs it is), don't wait until the ship's sinking to reach out. Even the best electronic component procurement companies can't fix a broken chain overnight.


2. Material Hotspots
When market forecasters smell blood, the sharks of the supply sea pounce.
Materials such as copper are running low due to overconsumption, and most large manufacturers are aware of this. Thus they buy 10x the supply they currently need for important copper-based components … leaving mere scraps for the little guys.



3. A Second (or Third) Set of Eyes
Likewise, even the world's best electronic component supplier isn't invincible.
Thanks to COVID wrecking lead times as we know them, many customers are no longer comfortable relying on a single source for each component. Those customers are correct – it's no longer safe to count on one stream for key components, and probably won't be anytime soon. If you're falling behind because you don't have a plan B or C, it's time to bulk up your investment in electronic component sourcing.


4. Pricing
Struggling teams are questioning whether the engineering team really needs that high-demand part when a less pricey, more readily available alternative may suffice. Meanwhile, purchasing managers are exploring more cost-efficient ways to buy and manage electronic component inventory.
If your setup involves direct buys from manufacturers, you're probably paying even more for these parts (unless you're a huge company that buys in bulk).


5. Current Distributor Isn't Franchised
When a buyer wants to switch to a new component line, there's no guarantee its distributor will make it available. If the change isn't profitable for the supplier, it may say goodbye.
You'll have to decide which is worth more – your current distributor or that new component line.


6. Value-Added Services
Sometimes it dawns on buyers that their existing DIY setup or distributor agreement only gets half the job done. Many manufacturers prefer to tap into supplier-distributor networks that also offer:
Manufacturing
Kitting
Inventory management
Kanban systems
More


7. Bad Experiences
To paraphrase an old saying: You don't remember exactly what people do or what they say, but you always remember how they made you feel.
Trust your initial gut reaction. Don't let yourself get used to any of these soul-sucking situations:
Unresponsive reps
Frequent mistakes resulting in poor quality or lead time
Merger/acquisition causes prolonged disruption of service
Being a senior or manager at an industrial OEM is tough. Filling gaps, juggling projects and parts and suppliers, being expected to possess oracle powers – it's a lot. If your setup or suppliers make you feel ignored, on edge, or on the backburner, it's probably time for a change.


Your Options for Tackling Electronic Component Supply Chain Issues
If you're still reading, you're probably ready to make a change, or at least talk a potential one over with your peers. One question the boss often brings up: Can we deal with this in-house?


Option #1: The DIY Approach
The in-house approach – especially the "buying directly from suppliers" part – can go awry for a variety of reasons:
Cash flow – You're liable for bringing in and storing all material, tying up your budget. Some part suppliers won't even sell directly to individual companies unless the order volumes are sky-high.


Space – You'll need your own warehouse space to house all those large orders you made. Someone will need to manage stockpiles of hundreds of parts per project, from dozens of suppliers.


Staffing – You'll need new purchasing employees to support your supply chain, which means paying for salary, benefits, and training. A key employee suddenly getting sick or leaving the company can tank your lead time.


Inexperience – Inexperienced or overwhelmed teams may inadvertently bring in counterfeit parts from shady places or cheap ones that cause quality issues.


Option #2 – Electronic Distribution Company
The best electronic component supplier networks are a source of not just components, but efficiency too. If you aren't getting the following benefits in-house, or your current distributor isn't offering them, get a new distributor!
Fewer quality issues – Top distributors are a great course correction for ailing supply chains because their partners build safe, legit parts. You'll have peace of mind that your sourcing meets hazardous- and conflict-material requirements, and there'll be no counterfeit knockoffs from overseas.
Forecasting – Distributors have expert-level staff and software to identify shortages and last-time buys. From there, they can advise you on sourcing or replacing the specified part.
Warehousing – Distributors can hold inventory so it doesn't consume your facility space or force you to invest in additional space.
Expertise – Outsourcing saves time and money you'd spend hiring, training, and paying full-time staff. You can instead invest brainpower and money into your core competencies.
Additional solutions – Turnkey electronic component solutions providers may also offer respooling, packing, Kanban systems, consolidated shipping, and more. The one-stop-shop approach improves lead time, communication, and shipping costs.


Questions to Ask an Electronic Component Distributor
Of course, you'll only realize these benefits if you find the distributor that works for you. Use this checklist when you talk to a distributor about a partnership:
How long it'll keep your order in the warehouse
Price, including penalties for long warehouse stays
Warehouse space
Terms (from a cash flow perspective)
Relationship expectations (look for signs of trustability & reliability)
Quality measurements in place
Delivery track record
Availability, including protocol when there's risk of a shortage
NCNR (non-cancellable and non-returnable) policies
Fees for returns and restocking


Your Next Electronic Supply Chain Management Move? Educating Yourself
If you're experiencing multiple warning signs above, don't wait for your poor camel to break down. Take these omens seriously, and don't assume "things will rebound soon because COVID's over."
Yes, electronics supply chain management is about jumping on deals and opportunities, but it's also about knowing when to jump ship (or camel) when the current path is dangerous. If a more robust system isn't possible inside your company, look outside for a distributor with a healthy network and reputation.
For more tips on optimizing your operational efficiency, see our other blog resources:
No Comments Yet
Let us know what you think