Cable &

Wire
At Simcona, we understand the importance of delivering high quality products to manufacturers in need of off-the-shelf or custom-ordered cable solutions.

Our expertise in cable sourcing will ensure that your unique requirements are met, down to the smallest detail. Whether you have a clear design in mind or need our help in bringing your vision to life, our team is here to support you every step of the way.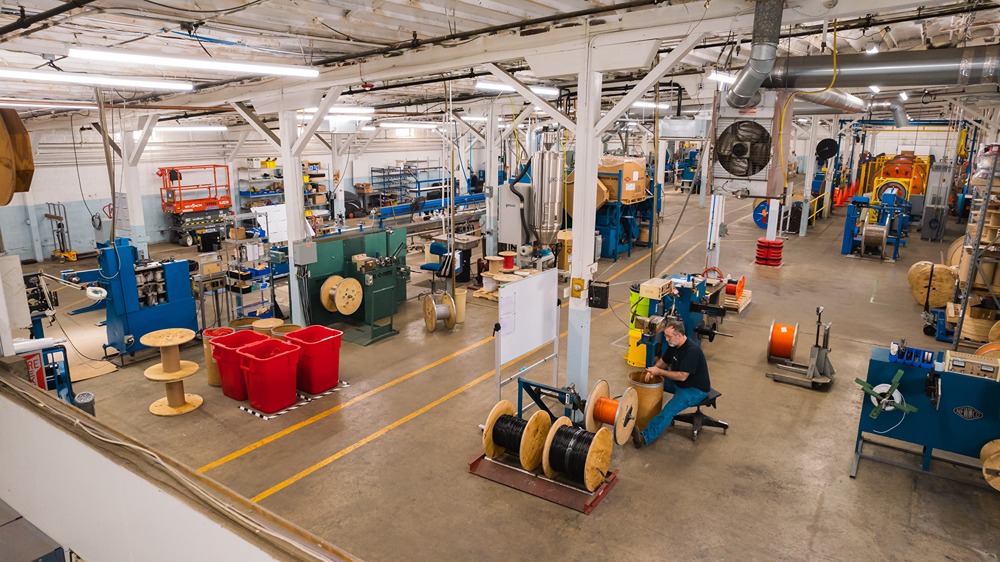 Your Primary Source For
Wire & Cable Sourcing/Distribution
We understand that having access to a wide range of cable and wire products is essential for your business. That's why we have established partnerships with the leading manufacturers around the world. Our team of sourcing specialists is always on hand to help you find the right product, whether it's a stock item or a custom solution.
Our partnerships give us access to a vast inventory of cable and wire products, ensuring that you have the necessary components for your operations. We take pride in our ability to deliver products on time and within budget, helping you to keep your operations running smoothly.
Our team of experts is highly knowledgeable about the latest trends and innovations in the cable and wire industry, and they are always available to answer your questions and help you find the right solution for your needs. Whether you need help with sourcing, product recommendations, or technical support, our team is here to help.
Value-Added Services: custom labeling, custom cut-to-length sizes, various spool sizes & options, warehousing & fulfillment
Armored Cable

Audio Cable

Analog Audio Cable

Digital Audio Cable

Ethernet Snake Cable

Media Cable

Microphone Cable

Speaker Cable

Broadcast Cable

SDI Video Coax Cable

SMPTE Camera Cable

Video Triax Cable

Tactical Fiber Optic Cable

Coax & Triax Cable

Computer Cable

ControlNet Cable

DS3 Cable

DS4 Cable

RG11 Cable

RG59 Cable

RG6 Cable

Satellite Cable

Security Cable

Control Cable



Electronic Cable

Flat Ribbon Cable

Multi-Pair Cable

RS-232 Cable

RS-422 Cable

RS-423 Cable

RS-485 Cable

Ethernet Cable

Category 5e Cable

Category 3 Cable

Category 6 Cable

Category 6A Cable

Category 7 Cable

Category 7A Cable

Industrial Ethernet Cable

Remote IP Cable
Fiber Optic Cable

Breakout Fiber Cable

Central Loose Tube Fiber Cable

Distribution Tight Buffer Fiber Cable

Hybrid Cable

Interconnect Fiber Cable

Mini Distribution Fiber Cable

Mini Fiber Cable

Multi-Loose Tube Fiber Cable

Ribbon Fiber Cable

SMPTE Cable

Tactical Fiber Cable
Fieldbus Cable

Flexible Cable

Instrumentation Cable

ACIC Cable

PLTC Cable

PVC Cable

Thermocouple Wire

Multiconductor Cable

Power Cable

Hybrid Copper-Fiber Cable

Industrial Power Cable

Low-Voltage Power Cable

Portable Cordage

Safety, Sound, & Security Cable

Access Control Cable

CCTV Cable

Burglar Alarm Cable

Fire Alarm Cable

Single Conductor Cable

Tray & TC Cable

VFD Cable

Video Cable

Coaxial Video Cable

HDBase-T Cable

CATV Cable

Commercial HDMI Cable