Defining UL508A Certification & Its Importance to Control Panels
by Simcona on Mar 14, 2023 10:08:43 AM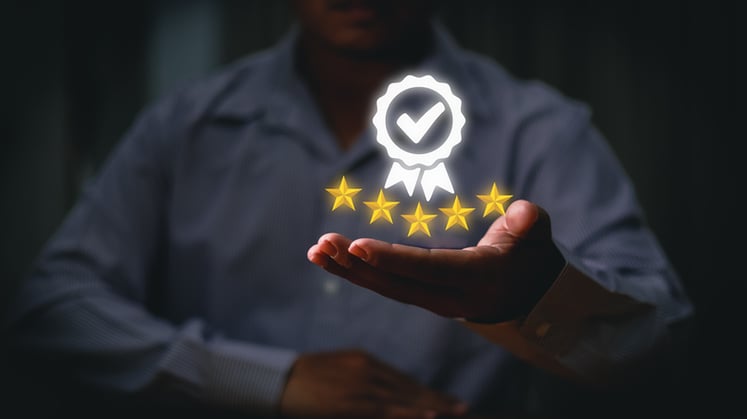 From a remote-controlled Hot Wheels car to a $400,000 robotic arm station, all electronics must be safe for those who handle them.
The difference between a child's toy and an industrial process is that the latter is much more complex – and potentially risky.
For industrial-grade control panels, the UL508A certification standard serves as official proof that a manufacturer has made a safe, reliable product. It's the gateway to your products passing inspection and maximizing operational uptime.
This post will cover:
What is UL508A certification?
Who's responsible for maintaining certification – you or the manufacturer?
Why is UL compliance so important?
Passing (or failing) certification
Other FAQs


What Is the UL508A Certification Standard?
UL, or Underwriters Laboratories, is an independent laboratory that sets product safety standards. UL collaborates with national and regional standards organizations worldwide. In the United States, UL is accredited by the American National Standards Institute (ANSI) as a legit authority on product testing.
UL508A certification requires a manufacturer to design, build, and test to certain standards before releasing a final product. This means all individual materials and components in an industrial control panel must also prove to be safe and reliable.
UL508A standards cover industrial-use control panels operating at 1,000V or less. The ambient temperature must not exceed 104°F unless otherwise marked on the box.
Internally, the design must follow requirements for:
Enclosures
Overcurrent protection
Interconnects
Motor drives
Switches
Terminal blocks
Transformers
Contactors
All electrical ratings and instructions must be directly on the panel for safe installation and use.


Who's Responsible for Maintaining Certification?
An OEM buyer doesn't necessarily need certification itself, but it does need to use UL508A-certified manufacturers for any control panels it plans to use or sell. If your product needs to be manufactured to those standards, note this in the specs you send your supplier.
If you're manufacturing the panels in-house, you'll absolutely need to gain and maintain a UL508A certificate. You'll also need certification if your outsourced part is going into a larger assembly or project that requires UL508A compliance.
Alternatively, you can skip the cost of obtaining the official certification, but manufacture your product to the same standards. If you take this route, be sure to hire a third party to audit and approve the product.


Why Is UL Certification Important for Industrial Control Panels?
Sticking to globally recognized standards means you minimize the risk of approval, installation, or field use going awry.
Protection – lowers the odds of faulty or malfunctioning equipment, and more importantly accidents or serious injury to personnel
Productivity – improves profitability by reducing downtime and liability claims due to failed equipment or components that require recalls and redesigns
Peace of mind – buyers and users will already know the device meets airtight safety standards
Whether you manufacture in-house or outsource the work, make sure the team understands:
How to UL-certify a product
Electrical wiring standards
Control panel layout best practices
UL-certified enclosure fabrication
UL508A label requirements
It's almost always best to stick to U.S.-based sources for industrial panels and cabinets. Cheaper products from overseas may be poorly regulated and end up costing you more in maintenance and replacement anyway.
The UL508A Certification Process
UL's electrical control panel standards rely in part on the National Electric Code (NEC). UL requires documented proof that each panel meets applicable NEC requirements. Before releasing a product, a manufacturer must verify its panel includes proper safety measures:
Labeling
Grounding
Short-circuit protection
On its end, UL puts each panel through its paces to ensure it works properly despite exposure to vibration, power level fluctuations, and extreme temperatures. UL tests industrial controls for:
Temperature
Overvoltage & undervoltage
Overload
Endurance
Calibration
Dielectric voltage
Short-circuiting
Standard fault current
High fault current
Transient voltage surge suppression
Accelerated aging
Breakdown of components
Before a manufacturer earns the privilege to apply a UL mark on a product, it must complete mandatory training to understand the requirements.
Consider your launch date and supplier list (particularly when outsourcing the manufacturing) before starting any project that requires UL-certified panels. The lead time for UL508A certification depends on:
What's your deadline?
Have you already identified a qualified UL508A panel shop (or achieved in-house certification)?
How familiar is the manufacturer with building panels to UL 508A standards?
How quickly can the lab receive required samples and data?
How much testing does the panel need?
Is a visit to the manufacturer's facility required?
Plan accordingly so you don't suffer unexpected delays. If you're using a contractor for control panel manufacturing, verify up-front that it's up to date on its certification.


What if You Fail?
If your control panel assembly doesn't pass UL standards, the agency will send the manufacturer a report detailing each feature and test result that didn't meet requirements. From there, it's up to your design and engineering squads to modify the product according to UL508a control panel design guidelines. This points to another perk of working with a turnkey control panel manufacturer – it can recommend design improvements that'll help the panels pass testing the first time.
Once you've confident the design now meets electrical control panel regulations, the manufacturer can schedule a retest. UL will ask for a description of the modifications along with samples of the redesigned panel.


UL FAQs
Control panel certification is complex. There are so many agencies and acronyms flying around that we understand if you have more questions:


Is UL508A a Legal Requirement?
There's no U.S. law requiring a supplier or OEM to hold UL certification.
However, that doesn't absolve you from all responsibility. Electrical and commercial building codes, as well as retailers using those amenities, may require UL compliance for their order. And if avoiding the courtroom is your concern, remember: poorly tested and produced panels pose a massive safety risk. In the worst-case (but very realistic) scenario, you could face liability lawsuits.


What's the Difference Between UL508 & UL508A Certification?
Both UL508 and UL508A exist to ensure industrial control equipment is safe and reliable. The difference is that UL 508A is a subset of UL 508 specific to panels. An industrial panel manufacturer will need the 508A certification to be able to say it makes UL-compliant products.


What Does the UL Mark Cover?
The UL mark is a control panel's shining stamp of approval – but that glow doesn't necessarily cast a positive light on the entire operation.
For an enclosed industrial control panel, 508A certification covers the:
Enclosure
Inner components
Panel-mounted components
Components mounted to the enclosure's outer walls
For an open-type industrial control panel, certification only covers the:
Mounting subpanel
Components mounted to the subpanel
Equipment and loads connected to the panel – even if the panel manufacturer also made them – don't get coverage.


Does UL508A Cover Hazardous Materials?
Panels for use in hazardous environments locations must pass additional criteria. Their designs require industrial electrical enclosures and components that are extra-resistant to catastrophic failure.
The most common comparison engineers make when weighing requirements is UL698A vs. UL508A, but those aren't the only standards you should consider:
UL698A – For panels in ordinary locations, but with circuit barrier extensions into locations with gas, vapor, dust, or fiber hazards
UL 1203 – For panels in locations with gas, vapor, or dust that could cause ignition or explosion
UL 121201 – For nonincendive equipment in locations with gas, vapor, dust, or fiber hazards


What's the IEC Equivalent for UL508A?
There are differences between UL and IEC standards in terms of approach and application, so there's no direct answer.
IEC (International Electrotechnical Commission) – Specifies minimum safety requirements; not directly recognized in U.S.
UL – Includes full technical details for safety and application; recognized in U.S.
The closest matches are:
More Resources for UL-Friendly Panel Design
The world's top industrial control manufacturers use UL508A to sell in not just the United States, but also dozens of other countries.
Third-party certification proves that the control panel designer put safety first – for installers, users, passers-by, and even the equipment itself. Certified electronic control assemblies don't just protect people, they also protect your budget by reducing downtime and recalls.
If you still have UL design questions, or just want to expand your knowledge base about operational efficiency, visit our blog:
No Comments Yet
Let us know what you think