6 Ways Top Electronic Component Distributors Add Operational Uptime
by Simcona on Mar 24, 2023 4:14:36 PM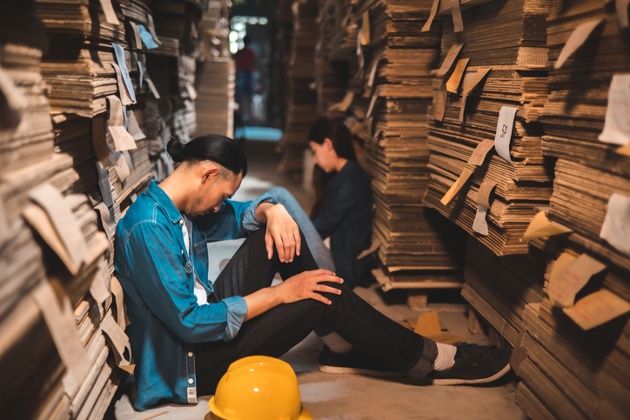 As simple as it sounds, one of the biggest advantages an OEM can gain today is having its supplies in place and on time.
The COVID-caused electronics supply chain challenges of 3 years ago have given way to … other supply chain challenges. Buyers are caught amidst political strife in Europe and a sourcing race against "smart" electronics makers, not to mention delayed market aftershocks from COVID.
With convenience in mind, some purchasing agents skip the middleman and buy directly from component manufacturers, but most only sell directly for huge volumes. With low price in mind, others buy directly from questionable sources overseas.
What these buyers fail to account for is the efficiency the top electronic component distributors bring to operations in the post(ish)-COVID era.
From initial concept to next year's forecasts, let's look at the many ways a distributor reduces downtime on the manufacturing floor and in the field:

What Does an Electronic Component Distributor Do?
Only a few component manufacturers boast the infrastructure to ship their parts directly to buyers; instead they rely on electronics distributors. Some distributors stock parts from a broad range of these manufacturers, then offer them to OEMs. Others focus more on buying products for customers at:
The right price
The right volume
The right time
Either way, an industrial electronics parts supplier typically offers, if not all, of these component types:
Multiconductor wire & cable
Terminals
Power supply & distribution
Current protection
Sensors
Enclosures
Sourcing through a distributor is easier than buying directly from component manufacturers for a variety of reasons we'll get to below.


How the Top Electronic Component Distributors Reduce Downtime
An experienced dealer in industrial electronic components can jump-start your production rate through:
Easy access

Inventory management

Forecasting

Quality control

Domestic sourcing

Value-added services




1. Access
By now, someone may have urged you to enlist a second supplier while supply and demand remains unpredictable throughout the 2020s.
How about a third or fourth source?
Arguably the #1 way to combat the electronic component supply shortage is to recruit more fighters to your cause. The best electronic part vendors have a network of 100s of world-class manufacturers so you're never reliant on a single source.
From terminals to power supplies to circuit breakers, a great distributor will have access to niche needs for a host of industries:
Manufacturing & industrial

Health care

Transportation

Datacom

Automotive

Aerospace & defense
Even if a distributor doesn't have an obscure part in stock, it can lean on network partners to find it more quickly than you can.

2. Inventory Management
No matter what kind of widget you're building, you can only do so as quickly as your latest-arriving component.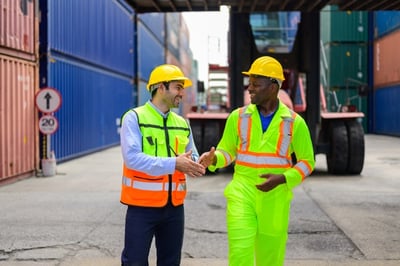 That's why a distributor agreement isn't just about buying the parts; it's also about storing and managing them so you don't have to. Electronic component inventory management services ensure sufficient stock – and no more than that – arrives consistently and on time.
As a bonus, your seller may also offer warehousing services. Poor warehouse logistics are a mind-numbing, yet common cause of electronics supply chain delays. A subpar layout slows the picking process and makes inventory levels a mystery.
When you have limited storage space in-house, you have to operate at a level of "just-in-time" that can actually harm production speed. Warehousing services solve that issue by holding excess inventory for you and drip-feeding it (or fast-feeding it) as necessary.
When stretched thin trying to manage a huge stockpile of dozens of parts per project, buyers are likely to run into easily avoidable delays. Electronic distribution companies keep it all under one roof – literally – so you're not juggling 100s of vendors and 1,000s of part numbers.

3. Forecasting & Obsolescence Management
Naturally, purchasers obsess over the first purchase with a supplier. However, that's only one section of the full supply chain. A distribution partner will look back and plan ahead so you feel less like you're balancing a see-saw of shortage and stockpile.
Consider these "before," "during," and "after" benefits:
Forecasting – A partner can monitor the market so you have backup plans that minimize the impacts of last-time buys and shortages.


Volume – Why limp along month-by-month when a distributor has the power to buy the 1,000 fuses you need for an entire year in one swoop? Vendors can buy critical parts in larger volumes than individual buyers can. (Be prepared to potentially pay for all or some up-front, depending on cost.)


Obsolescence management – Is an aging part in your assembly going to cause performance or compliance problems? A supply chain partner will already have an alternative source or part lined up.
A small purchasing team facing a surge in demand may get overwhelmed trying to track down parts from all ends of the earth. This, in turn, slows the manufacturing floor. A third-party electronics distributor has the tools and experts in place to streamline the handoff.


4. Quality Control
A certified dealer has a reputation to keep up and prefers to sell high-quality parts. Likewise, the Beldens and Honeywells of the world aren't going to associate with unreliable or shady middlemen.
Electronics distributors who partner with world-leading manufacturers own a built-in seal of quality. This improves your operational uptime in a few interesting ways:
Counterfeit mitigation – Legit distributors buy from reputable suppliers, so you know you're getting the real thing, even if it means obtaining paperwork from the manufacturer. You won't have to stop the line or recall a product because it contains conflict minerals or dangerous chemicals.


No bad batches – By only sourcing high-quality parts and inspecting inbound orders, distributors ensure trouble won't enter the mix in high-reliability electronics. Shoddy parts add unplanned downtime from premature maintenance, repair, and replacement.


Manufacturer support – A distributor can prevent time-wasting redos by getting the manufacturer involved with the design phase. Who better than the original source to spot engineering flaws or answer your questions about custom components?
Without a trusty partner, the above issues can also cause safety and legal risks in the field. Having to recall or shut down production of a line is the ultimate time- and money-waster.


5. A Domestic Source
More than ever, an electromechanical components distributor closer to home offers a more cost-efficient solution than those overseas.
Sourcing domestically helps you avoid downtime from:
Customs

Bad weather at sea

Politics & war

Health crises

Language barrier
Sourcing an electronic components distributor in the USA further reduces the risks of counterfeit parts and project-derailing IP theft.

6. Turnkey Solutions
It's tempting to keep full control of electronics manufacturing in-house, but not always realistic if your goals (or expectations from the boss) are big. In addition to the pre- and post-sale support already discussed, the best electronic component suppliers and their partner networks can be much more:
Kitting, packing, respooling, & custom labeling

Conceptual design

Custom engineering

In-house manufacturing of cables, wire, panels, and more

Testing & prototyping
A turnkey electronics manufacturer and supplier will know exactly which parts will work and not work in your assembly. It has the ability to not just source, but even suggest alternative electronic parts that'll save time and money.


Fighting Your OEM Fires – Alone or With an Electronics Distributor?
Except in rare cases, electronic component manufacturers lack the infrastructure to service 1,000s of buyers at once. The top electronic component distributors solve that lack of reach by becoming the unbreakable supply chain link between manufacturer and buyer.
Tack on value-added services like manufacturer and inventory support, and the dealer becomes just as crucial to your uptime as the parts themselves. A well-forecast and managed supply allows you to practice predictive maintenance rather than shutting down on short notice as you put out fires.
Of course, not every part or partner is healthy for your supply chain. To learn more about designing and sourcing a successful electronic product, visit our resource center:
No Comments Yet
Let us know what you think