Control Panel Building Services: 7 Perks of a Turnkey Supplier
by Simcona on May 15, 2023 5:49:14 PM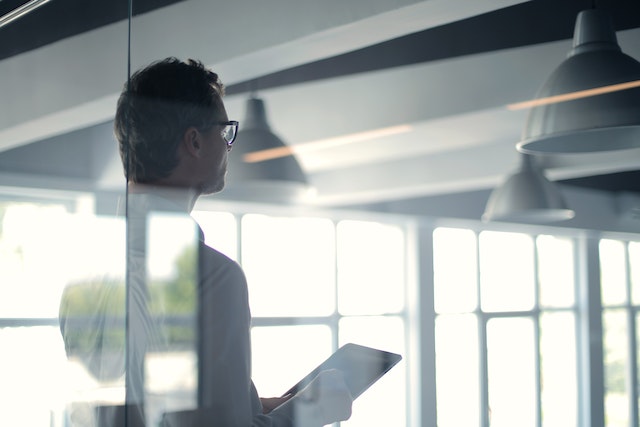 Control panels must be comprehensive and responsive if they're to succeed in an industrial setting.
The definition of turnkey is "complete and ready for use."
Seems like an obvious match, doesn't it?
Turnkey-style control panel building services are gaining popularity in the electronics industry. Why? Simply put, they address the three issues all industrial project managers care about: time, money, and quality.
If your company is looking to grow without building its own panel manufacturing plant, turnkey services may be for you. Even larger companies can benefit from contracting their sprawling panel partnerships under a single umbrella.


How Control Panel Building Services = Time, Money, & Quality
There are seven main ways an all-in-one control panel builder makes an industrial OEM more efficient:
Fewer fumbled handoffs

Sourcing teammates

Talent & experience

No capacity issues

A plug-and-play playbook

Frees time for managing and R&D

Lower costs!

1. Fewer Fumbled Handoffs
Outsourcing to several vendors for one project can feel like watching one of those wacky trick football plays. The quarterback hands off to a running back, who flips it to a nearby crossing receiver, who passes the pigskin baton to another receiver …
Sometimes it works. Other times, the key players can't get out of each other's way and the effort becomes a disjointed mess.
Single-source manufacturing irons out missteps and costly redos in three ways:
Fewer vendor-to-vendor miscommunications – Each additional voice in the huddle increases the odds the execution won't match your instructions.

Time zone and language hurdles can further confuse electronics manufacturing orders and logistics

. These hiccups can result in a product that doesn't meet your specs and requirements. With turnkey, a single expert manufacturer supervises each process and coordinates the efforts of the design, production, and other involved departments.

Less juggling – You won't have to stress over managing and following up with multiple contracts, vendors, budgets, and invoices. This equals fewer mistakes on your end as well.

Reduced lead time – Streamlining the process results in fewer redos and recalls. And even in a properly executed chain of production, shuffling the work between facilities remains a logistical headache. A one-stop shopping experience removes days, if not weeks, from shipping and unloading time.

2. A Sourcing Teammate
The yearslong electronic component shortage is a tough game to play alone. A panel manufacturer that doubles as a component distributor can bring a massive roster of suppliers to your doorstep.
A manufacturer with a strong supplier network has unique advantages it can pass on to you:
More competitive pricing

Easier access to high-demand & rare parts

Bandwidth for proactive component sourcing
A dedicated partner can optimize delivery of materials and finished panels, making sure you receive the right amounts at the right time. This reduces production downtime due to shortages, shipping holdups, and redesigns due to low-quality or counterfeit parts.


3. Talent Meets Experience
At some point in life, you've probably thought aloud, "If I want this done right, I'd better do it myself."
Turnkey control panel building services are like that – minus the "myself" part.
Control panel assembly and manufacturing is a highly specialized and labor-intensive process. The right turnkey supplier will have nailed down panel design-for-manufacturing and design-for-assembly decades ago. Trying to replicate that acumen in-house takes money and years of practice.
An industrial panel specialist can catch design flaws early in the project, reducing the need for modifications later.
A UL508A-certified panel shop can also address your desire to meet specific quality standards. It'll most likely have experienced a project like yours, with critical requirements like yours, in a market like yours.


4. No Capacity Issues
This is another one for the companies whose efficiency challenges are internal.
OEMs outsource when an outside manufacturer offers a better, faster, or cheaper way to do something. If you or your current partners can't shoulder the overhead and space burdens of end-to-end production, it may be time for turnkey.
Because a full-service control panel builder is, well, full-service, it has capacity you or your one-trick-pony vendors may lack. An industrial panel shop with a dedicated team and space for the entire operation is typically able to do more (quality) with less (time and money). The experienced staff and dedicated machinery are able to quickly set up, run, and tear down production lines as your needs arise.


5. Plug-and-Play Builds
An electrical control panel assembly is often a subsystem of a larger assembly. When outsourcing the control panel portion, each product you receive will either be:
Still an incomplete subsystem

Fully tested and ready for action
Which sounds more efficient to you? Orders that are already packaged are easy to immediately slap onto your system.
Plug-and-play is the way to go if your team has capacity issues or lacks skilled panel-manufacturing laborers in-house. With the marketplace in its current state, it's hard to find good help. Let a third-party supplier worry about it instead.

6. More Time for Managing and R&D
There's an entire team and business to run – not just day-to-day operation, but also building for the future. Offloading work outside your expertise lets you do more of that important stuff.
A true turnkey contract manufacturer can handle every step of the process:
Component sourcing

Design

Assembly

Testing & prototyping

Installation

Modification

Warehousing
That leaves your company time to perfect its core competencies. Or, time to evolve and innovate the product line!


7. Lower Costs!
Of course, virtually all of the points above tie in to cost. Consider all the waste attached to an inefficient production process:
| | | | | |
| --- | --- | --- | --- | --- |
| Miscommunication due to involvement of several vendors | → | Order doesn't meet specs or arrives late | → | Pay for redos; production downtime |
| Use several vendors across great distances | → | Long transit to each point of service | → | Extra freight and customs fees; production downtime |
| Attempt complex build in-house | → | Design flaw; fails to meet regulatory standards | → | Equipment purchases and employee training; defects get thrown out; invest in redesign & 3P retesting |
| Misjudge capacity for in-house building | → | Pull workers away from expertise to make up ground; or have excess of workers when production isn't needed | → | Slower to market; or pay workers to sit around |
| Vendor's build isn't plug-and-play | → | Scrape up enough capacity and skilled labor to finish the job | → | Slower to market; possible downtime |
Now, compare that to the cost of turnkey electronic manufacturing services:
Fewer cost inefficiencies due to "too many cooks" scenarios

Pay for one handoff with one wait

Defect-free runs that pass regulatory tests the first time

Staffing levels are the supplier's problem, not yours

Plug-and-play builds help you generate revenue sooner




More Strategies for the Control Panel Building Process
If you draft the right partner, there's hardly any downside to single-source manufacturing. It's a manager's dream when they can address time, money, and quality in one swoop.
Of course, putting your eggs in one basket carries some risk, at least initially. Make sure you've identified an industrial control panel manufacturer with proven:
Quality-control processes

On-time delivery track record

Design expertise

Supplier partnerships
To learn more about building and sourcing industrial control solutions, get a free consultation with an engineering and design team:
No Comments Yet
Let us know what you think