Electronic Component Shortage 2023: How to Adapt Your Supply Chain
by Simcona on Feb 6, 2023 11:05:27 AM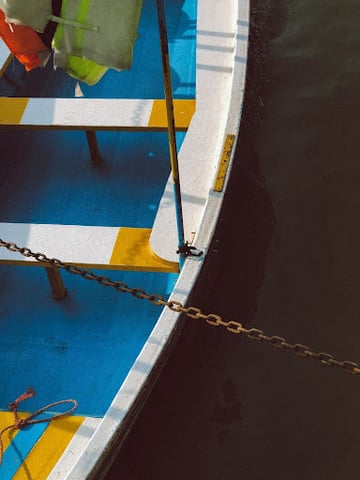 With supply chain news flying everywhere since early 2020, you've probably found it hard to translate the specific impact to your business.
The universal truth is: There's still an electronic component shortage halfway through 2023, even though demand dipped as 2022 wound down.
Take the infamous semiconductor crisis. The lead time for such an order exploded from 8-12 weeks in early 2020 to an entire year in late 2022. Customers should expect a similar wait in 2023, 2024, and possibly beyond, according to a sourcing expert for Rand Technology.
What can your business do to address its specific product lines and shortages? Start by admitting the map you drew in January 2020 won't help you find the treasure today.
Sourcing electronic components is different today than a few years ago – there aren't so many fish in the sea. Consider these five action plans for managing part shortages so your project avoids delays and swelling costs.


Why 2022's Electromechanical Component Shortages Are 2023's Problem
First, a quick recap of the supply-demand struggle.
Availability at both the material and product levels has continued to plague buyers. Why are electronic components in short supply still?
COVID's ripple:

Don't discount the effect that worldwide factory and mine shutdowns in 2020 and 2021 still have today. While production has nearly reached pre-pandemic levels, the industry is still feeling the aftershocks of raw materials sitting unmined and factories diverting schedules to produce COVID supplies. Just look at the semiconductor shortage.


Component hogs: High demand in commodity markets – like auto, consumer, and IoT electronics – have sucked up supply, leaving others to fight for scraps. Since March 2020, housebound consumers have bought more personal electronics to pass time, vehicles have integrated more electronic technology, and "smart" appliances and tools have taken off.


Russia-Ukraine war: Russia is a major supplier of metals and minerals common in electronic components, and war sanctions have wrecked the flow of that supply. The impact is on both sides – Ukraine's top two semiconductor-grade neon producers, responsible for 90% of U.S. supply, closed their doors when attacks began in early 2022.
Again, the issue is one of not just product shortage, but material shortage as well. No copper means no cable. No resin means no plastic for vital components of an assembly. So, what's a sourcing employee to do?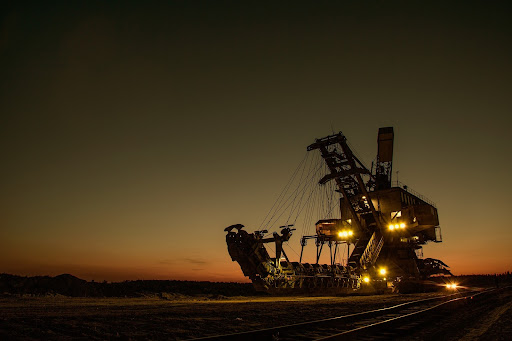 How to Plan Around Electronic Component Shortages in 2023
Your company needs supply chain expertise more than ever, so it's time to take matters into your own hands. Steps you can take to navigate the choppy seas of electromechanical parts procurement include:
Follow basic inventory management best practices
Use component database software
Work with an awesome distributor
Reshore
Adapt your design
1. Follow 2023 Inventory Management Best Practices
Electronic component inventory management has changed, and your life will be easier if you change along with it. Despite the constraints of this shortage, there are more ways than ever to be proactive and flexible:
Consider component availability in the design phase: Early in your project's timeline, look at what's available now and what you expect to be available closer to launch time.

Use multiple sources: Once a luxury, a second (and third?) source is a must-have today. Options are limited, and your ability to quickly work with an alternative supplier can win the race against deadlines. There are distributors and software that can help you tap these veins of valuable components.


Make large, blanket orders: During the development phase, buy enough components (with forecasted release dates) to clear initial production run estimates. This way, you can launch immediately once testing validates your design.
More than ever, inventory management is about thinking well ahead. Even when you're not making a blanket buy, you should still order far in advance.
If you're ordering a vital part that could shut down production if unavailable, stock up even more. This is especially true for sellers of mission-critical technology and other industries in which delays are unacceptable:
Automotive
Defense
Aerospace
Energy
Datacom


2. Use Component Database Software
At all times, manufacturers need a solid understanding of which parts are about to run out so they can replenish the stockpile.
What better way to juggle that data than to let technology do it for you?
Third-party component databases (i.e. SiliconExpert) offer a looking glass into millions of components from thousands of suppliers. Its uses include:
Obsolescence forecasting – Advance notice on shortages & life cycle changes
Inventory data – Real-time looks at availability, matched to your bill of materials
Compliance info – Notices on restricted & conflict materials
Use of a verified and constantly updated database also minimizes order-specific issues, such as counterfeit batches.
Investing in electronic component software gives you a valuable map that steers you toward faster quotes and designs you nail the first try.


3. Work With an Awesome Distributor(s)
While single-sourcing a critical component is increasingly risky, leaning heavily on a great distributor for your broader supply needs is a crucial move.
When you're desperate for electromechanical components, you're at greater risk of low-quality or fake parts entering your inventory. Working with trusted electronics suppliers that vet sources and trace component history can keep bad parts away from your design.
Consider all that a contract electronics supplier can accomplish (while you focus on a successful launch):
Inventory management – Finds additional sources for key parts
Forecasting – Mans the database software and alerts you of life cycle changes
Warehousing – Stockpiles materials to avoid build delays and higher costs
Franchise pricing – Gets discounts you could pass on to customers
Turnkey – May speed up turnaround by offering other services!
During electronic component supply shortages, your sourcing partners decide whether to prioritize you for the above. That makes electronics distributor relationship management a huge factor in your success.
No matter the relationship, it's always best to engage early and often. Don't swim to a supplier's ship during a crisis and expect a lifeboat on-demand.


4. Reshore Your Electronics Manufacturing
The longer your electronics supply chain is, the more prone it is to snags. If yours stretches beyond U.S. borders, consider reshoring your component supply chain.
Keeping your component stream in America can improve:
Lead times – Avoid orders being tied up in customs, sea storms, & tariffs
Quality – No counterfeit parts; no damage during long-distance shipping
Communication – Fewer language and time zone barriers
Earthquakes in the Middle East? Pirate attacks off the China shore? Both affect your production less when your partners work in the Northeast U.S.


5. Adapt Your Design
Some of the best improvements you can make to your electronic component sourcing situation are at the engineer level.
Adapting your design for component availability is possible in more ways than you might realize:
Redesign – Remove a non-essential component causing delays

Replace – Use a more common material or component for your missing or obscure part

Reprioritize – Is it easier today to improve an existing design vs. releasing a new one?
If it hasn't already, your design team should train its brains to pivot efficiently. What's the closest component available that still meets your specs? Can the engineers make this alteration work?
Anchoring inventory management to your design process takes effort from several teams. Procurement, supply chain management, design, and production folks should all have visibility into the state of the project – and its components. Involve your design team in supplier discussions, investment plans, and technology road maps. Your product design will evolve for the better.
Where Will You Steer Your Product Line in 2023?
You're manning the ship here – blaming outside forces will only get you so far. Your company will struggle to meet production goals if you don't take supply and demand just as seriously as you did in April 2020.
Pin-to-pin replacements, drop-in replacements, and other design pivots may cause a minor headache initially, but they sure beat the alternatives: downtime and panic. And you may be able to avoid redesigns entirely if you're proactive.
A lot of your sourcing success will revolve around developing a healthy electronic component supply network. Early communication is key – don't wait until you're lost at sea!
To learn what to expect from an electronic component distributor's supply network, see our manufacturer list:
No Comments Yet
Let us know what you think